Council Contracts
Analysis of UK Council Contracts.
State of Council Contracting
A free report that ranks councils and provides high level information. It can also include information, such as which political parties, and areas of the UK have better contract competitiveness.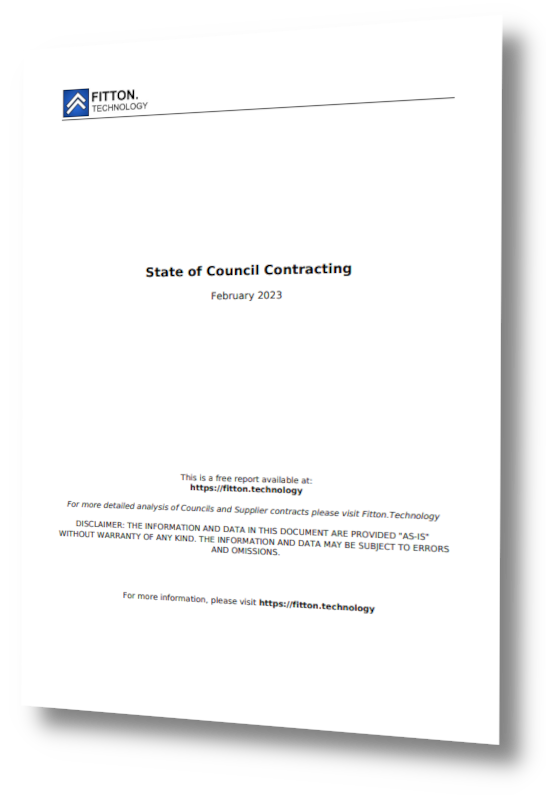 Download Free Report
No Account Required
Detailed Council Report
A premium report that lists each council contract and how its costs compare to other councils. Highlights which contracts the council could probably renegotiate.
Haringey Council - Free Example Report
Contract Search
Search all contracts in our database.
Requires a Plus Subscription
Council
Contract Title
Supplier
Start Date
End Date
Total Value
Annual Value

0 of 15,079 contracts
Supplier names ending in an asterisk (*) have not been matched with Companies House data. Maximum 100 records shown.
Plus Subscription & Pricing
Access to non-free reports and contract search requires a Plus subscription. Please see the Plus Subscriptions page for more information.
Data & Analysis Disclaimer
All information and data are provided "as-is" without warranty of any kind. The information and data may be subject to errors and omissions.