Depot Manager
Depot Manager supports a variety of activities to support vehicle depot operations.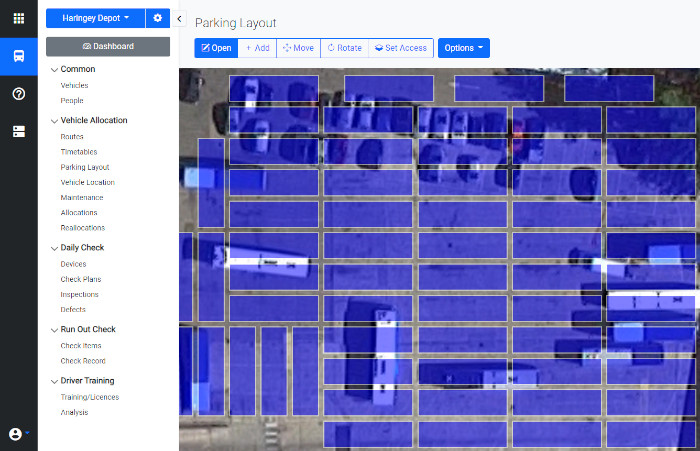 Add your depot now for free!
Use the software now to see how it can help your business. All without any commitment.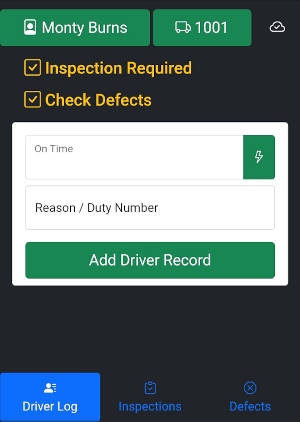 Mobile ready,
with nothing to install
Drivers can easily access the solution using the web browser on a smartphone or tablet. Authentication is achieved using a URL, QR Code or an NFC tag. Once loaded, the software is robust at handling poor data connectivity.
Vehicle Allocation
Depot Manager makes allocating vehicles to vehicle duties easy. Once the vehicle locations, maintenance plan are updated, generating a vehicle allocation takes mere seconds.
Daily Check
To ensure compliance with regulations, a simple mobile app makes it easy for drivers to run through a daily check and record vehicle defects.
Driver Log
Drivers can easily set their on and off time on each vehicle using the mobile app.
Vehicle Reallocation
On vehicle run out, if a vehicle is unable to move or needs replacing, Depot Manager makes it easy to select the a suitable vehicle.
Defect Management
When defects are created using the mobile app, they can be managed both in the app by a suitable person on the main site. Easily filter defects by vehicle, status and priority.
Run Out Check
Some depots will have conduct a run out check either for a selection or all vehicles. The system makes that easy to prepare and run through the checklist.
Plus Subscription & Pricing
Not every user needs a Plus subscription! In fact all functionality is available to all users without a subscription. This makes it easy to get familiar with the software before purchasing. For non-subscribed users, some limits are implemented such as a maximum number of daily check plans. Please see the Plus Subscriptions page for more information.